I frogged the "My So Called Scarf" as it was too dense of a scarf for my liking. I used the yarn to complete another scarf, the Falling Water Scarf (http://www.mtholyoke.edu/~bsennott/Falling%20Water%20Pattern.pdf) It was my first lace pattern. I need to block it, but it is done. It is for my DH's great-aunt who lives in Miami and still wears a scarf year round. The yarn is 100purewool in worsted weight in Southern Extravaganza. I knit it with size 10 needles. It is so soft and snuggly. It is about 8 inches wide.
Here is the whole scarf and a close up view of the pattern.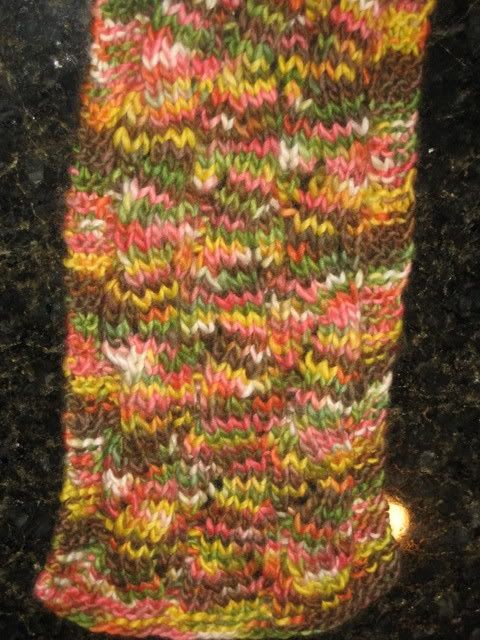 I really like this pattern, and it knit up very fast in worsted weight.