I received some acid dyes from a recent coop, and finally got the opportunity to dye some yarn. I love dark colors and these are representative of that.
Roses at Night - The first are 2 skeins of single ply 100purewool in the colorway Temple that I overdyed. Here is a pic of the original.
According to the pic when I ordered it was supposed to be darker. I hand painted black dye on one of the large grey sections and on the red section. I left the white, some of the grey and the burgandy alone. The overdye on the red section lead to a really dark burgandy color. Here is the result.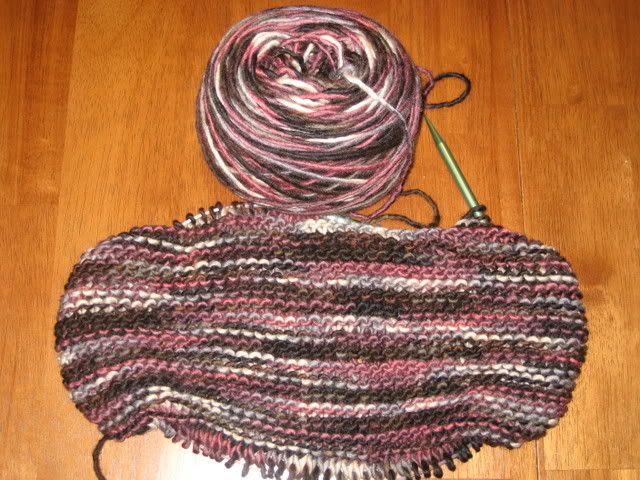 I am making a felted purse with it, so sorry for the in-progress pic. I love the new colors and it will be perfect for this project.
Midnight Sky - The second one was natural Lorna's Laces Shepherd Worsted, which is sooooo soft and fluffy. I am planning on making a scarf with it and wanted self-striping yarn. I made a VERY large skein and dyed it in three sections. The blue and grey/silver are a little darker than I was planning, but I realy love the outcome. The colors are darker than in this picture.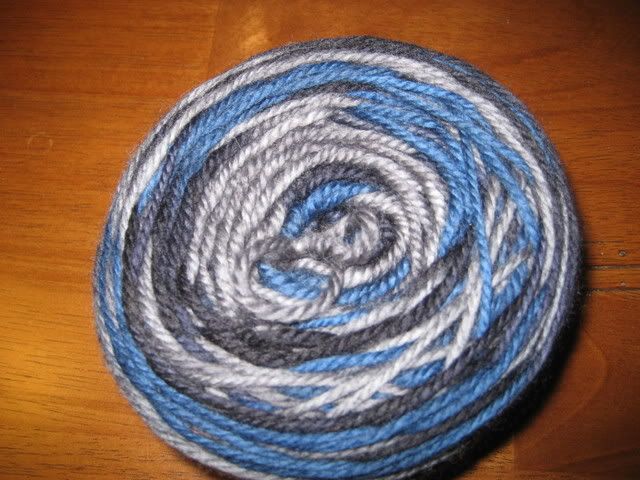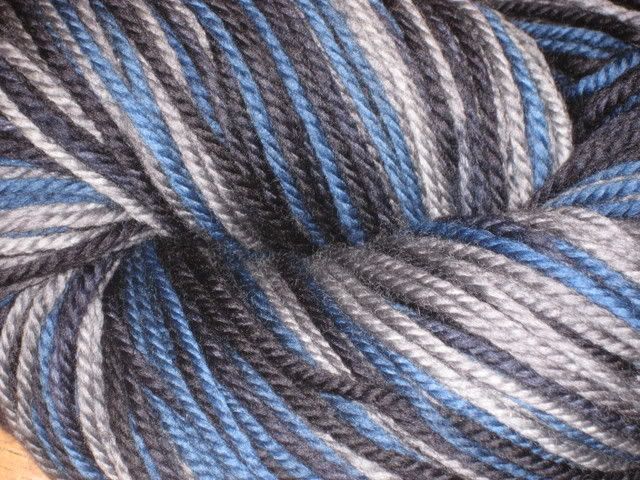 I will update when the projects are finished.